User support
Supporting all employees, in the proper business use of their permanently enriched digital applications and tools, is a key success factor for companies undergoing massive digital transformation. Support is provided from start to finish:
• service desk,
• applications support and functional assistance, business support,
• local support,
• workstation engineering,
• workstation logistics and deployment.

The services are performed in eight interconnected service centers and half on the client site. The support covers users in a dozen European countries.  This support implements the latest communication technologies. They allow users to access the service from any channel: telephone, email, sms, interactive chat, chatbot, voicebot, multi services digital space (myConnectedLounge®), self-service platform, etc. from any terminal, at any time (24/7) and with a choice of more than 25 languages.

Continuous improvement plans, designed to reduce the number of calls on the service desk, are implemented based on the client context: selfhelp solutions, chatbots and RPA (Robotic Process Automation) tools using increasingly intelligent pre-configured decision trees (typical application of Artificial Intelligence).

Finally, in the face of ever higher levels of expectation, it is essential to remain innovative by placing the employee at the center of the innovations. Thus, the Centers of Excellence were established:
• myConnectedAssistant: specific support for members of executive committees & top management,
• iXpert: specialized service for the entire Apple® ecosystem,
• myConnectedLounge®: first patented multi-service digital space for companies in less than 2 square meters,
• myConnectedSatisfaction: real time management of user satisfaction.
NEURONES' strenghts:
Market leader.
Key service of the infrastructure outsourcing offer.
Prominent references, including 23 companies listed on the French CAC 40 index.
Omnipresent quality system including regular reviews for field teams and periodic user satisfaction surveys.
3,420 people
as at 12/31/2022




ISO 9001-certified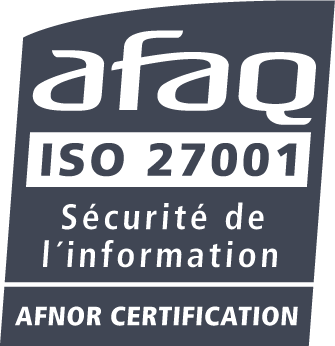 ISO 27001-certified

11 support centers
Nanterre, Angers, Bucharest, Frankfurt, Lille, Lyon, Milano, Nantes, Tunis and Timisoara

10 million
service desk and application support cases handled in 2022