Yann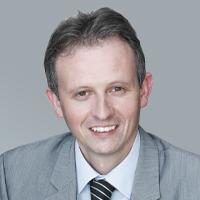 Shareholder manager
(SAP)
With NEURONES since 2008
"My areas of expertise have progressed as the entity has grown."
After a university education as a programmer analyst, I started working on SAP at the age of twenty in a large consulting firm. A few years later, during an acquisition operation, I joined the Group's SAP entity as a junior project manager. My hierarchical responsibilities and areas of expertise progressed as the business developed, with numerous training courses to accompany this development: I learned business, management, project management and leadership skills.

In 2014, I was offered the opportunity to become a shareholder of the subsidiary and I managed a shared thirdparty applications maintenance center for three and a half years. 2018 was mainly devoted to leading an SAP implementation project for one of our major clients.

In eleven years, our team has grown significantly, from about 40 employees to one hundred and ninety. The governance had to be overhauled and I was asked to be part of it. With the health context, we were thrown into the deep end quite suddenly! We had to make decisions in an unfamiliar environment, while at the same time managing the day-to-day operations, reassuring the employees and helping them to maintain their links with the company. This year taught us all a lot, and in particular that we have to know how to adjust constantly, without losing the goal we have set!
Don't wait any longer to join NEURONES...
...or tell us the position you are looking for!