Nicolas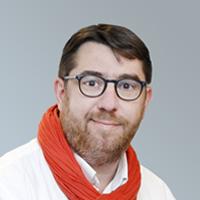 Senior IT Consultant
(User Support)
With NEURONES since 1999
"My manager and the general management place all their trust in me."
Despite training at a hotel school (carried out in large establishments in France and abroad), in reality I have always been an IT enthusiast. In 1999, a Group entity was looking for a help desk technician to support a hotel Group. After a qualification contract, I was hired as a Technician, then became Production Supervisor. In 2001, I was entrusted with my first management mission for an account in the luxury sector. Then my career path followed the company's development: Service Desk Manager, Service Delivery Manager, Multi-account SDM, etc. For 15 years, I led exciting and very varied projects and took up great challenges.

For the past 5 years, I have been part of the Excellence Factory, a cross-functional department that includes the Pre-sales, Quality and Methods teams, and an IT Solutions team under my responsibility. Our objective? Be on the lookout for innovations likely to help clients and teams in their missions, and to make them available via a dedicated portal. With the Quality and Methods department, we have also developed an in-house quality control tool, QLine Manager, a solution that is unprecedented on the market.

Next project: an immersive client path covering 250 m² to introduce prospects and clients to all the innovative solutions in user support. It is a very ambitious project for which my manager and general management have given me their full confidence. My wish for the future? To continue evolving towards a management position, with new challenges related to innovation!

 
Don't wait any longer to join NEURONES...
...or tell us the position you are looking for!