Armel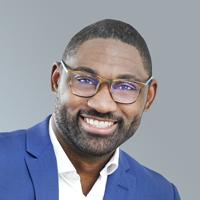 HR Manager
(IoT)
With NEURONES since 2017
"Stay close to and ready to listen to employees: a strong value of the group."
After a degree in Modern Letters, I moved on to a master's degree in Human Resources Management. My professional career began through internships and work-study as a Recruitment Officer for a large temporary employment Group, then for a leader in digital transformation.

In 2017, I joined NEURONES as a Recruitment Officer for one of its entities. The opportunity was offered to me to progress and develop my skills, first  in the Projects team, then in the Technical Support team. A year later, thanks to internal mobility, I joined the HR division of the IoT business unit, which became a full subsidiary in 2020. I have many assignments: recruit employees who have both a solid technical background and a personality in line with the Group's values (open-mindedness, adaptability, etc.), advise and propose solutions to operational staff and to my manager, and, finally, stay close to and ready to listen to employees, in order to be able to best meet their expectations: another strong Group value.

In view of the growth ambitions, the next few years are going to be exciting, as many challenges will arise. We will have to adapt our client retention strategy, organize the sharing of knowledge internally and remain competitive, while maintaining the family spirit to which we are very attached.

 
Don't wait any longer to join NEURONES...
...or tell us the position you are looking for!