Cybersecurity
The demand for cybersecurity is clearly sustained and long-term. Information systems are now more open and readily accessible – and hence more vulnerable – than ever before, with e-mail, systematic Internet connections, interconnections between a company's head office, agencies, clients, suppliers and partners, the widespread practice of remote access from portable computers or devices (staff who work off site or from home, etc.) and interconnections with industrial systems and connected devices. The growth in this market generates strong pressures on the expertise resources in this business. 

The Group's cybersecurity activity performs additional assignments: 

• assessment: audits and intrusion testing,
• consulting: providing overall security support, defining policies, building awareness, compliance,
• implementing solutions: EDR (Endpoint Detection & Response), SIEM (Security Incident & Event Management), etc.,
• managed services: SOC (Security Operations Center), CERT (Computer Emergency Response Team) and Threat Intelligence.
 
NEURONES' STRENGHTS:
SecNumCloud certification and PASSI accreditation from ANSSI.  
20 years of experience in IT security.   
In-house innovation R&D team (10 people).  
Threat Intelligence offer equipped with very specific tools.
180 personnes
as at  12/31/2021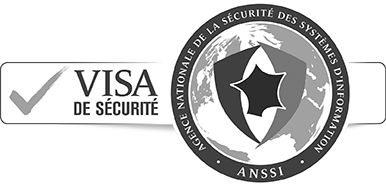 SecNumCloud certified and PASSI accredited (ANSSI)

> 100
More than 100 CERT interventions per year following cyber crisis.