Tanya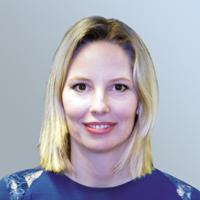 Senior sales manager
(Market Finance)
With NEURONES since 2010
"It's an opportunity to do my job in an ambitious organization."
In 2010, I had a chance to talk with the founder of the Group's IT Finance business about our respective development aspirations and values. That one interview was enough to make me want to join the Group as a Junior Sales Engineer. 

For 4 years, I threw myself into expanding a customer portfolio and supporting the consultants. On the strength of this experience, I then assumed the management of a team, trained junior sales staff and helped develop innovative services (continuous delivery, big data, etc.). 

In 2015, with everyone's encouragement and active participation, the service lines were expanded to anticipate clients' innovation requirements. I am therefore playing a part in transforming the service line's business model.

Today my team and I are proud to be managing, among other things, one of the finance community's most extensive Big Data projects. Recently, the bond of trust was further consolidated when I was offered an opportunity to become a shareholder in the company, which I naturally accepted immediately and enthusiastically. 

It is an opportunity to do my job in an ambitious organization, alongside committed support functions and dependable, understanding managers. So, I naturally see my future as part of the Group!
Don't wait any longer to join NEURONES...
...or tell us the position you are looking for!