Joseph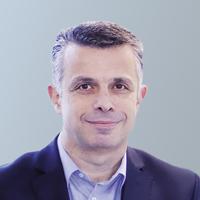 Department manager
(ECM, EDM and BPM)
With NEURONES since 2008
"NEURONES' organization provides a stimulating work environment."
My career began when I graduated from engineering school in automatic control engineering, electronics and computer science. I was employed as research engineer in a brand new company specialized in business process management (5 employees at the time!). The company joined the Group in 2008. My career is closely linked to the development and growth of the organization in which I began my career. From research engineer, I gradually moved on to project management, then the position of Director of Projects.

Today, as head of the BPM Department (45 staff), I still handle certain operational aspects, but my core everyday responsibilities are in sales management and development. 

In my job, the NEURONES model is a business "facilitator" that opens doors at key-account companies. NEURONES is also a stimulating work environment, full of interesting people and opportunities.

I would like to continue assuming more responsibilities within the Group. 
Don't wait any longer to join NEURONES...
...or tell us the position you are looking for!