Cyrille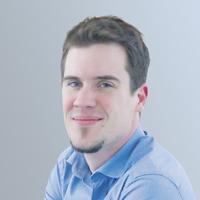 Chairman and CEO
(IT Security)
With NEURONES since 2005
"The freedom to operate as a start-up within a large group encourages initiative and innovation."
"I entered NEURONES as a trainee security consultant 10 years ago and today I'm Chairman and CEO of the secu­rity business. I owe my career success to the excellent work done by my teams, unflagging commitment and the freedom to operate as a start-up within a large group that encourages initiative and innovation.
To sum up a career that I would encourage others to emulate, five years after my internship, I became manager of the security unit, driven by my natural inclination for managing every aspect of a business: sales, human resources, R&D, etc.

At the same, I became a shareholder in the company. In 2015, the security branch became a separate entity, with nearly 70 cyber security specialists.
Backed by my experience and commitment, and the certainty that this was a high-potential market, I became the Chairman and CEO.
The NEURONES model gives this cyber security entity the position of a pure player in its ecosystem - an undeniable advantage on an ultra-competitive but promising market.
I hope to pursue my career as a boss at NEURONES, tackling the ever-present challenge of managing growth and supported by the people who are the Group's most valuable resource."
Don't wait any longer to join NEURONES...
...or tell us the position you are looking for!