Amélie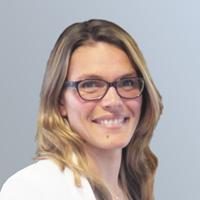 Human Resources Business Partner
(User support)
With NEURONES since 2011
"Working in a group like NEURONES means sharing and attaining a common objective."
"My career in the Group stems from a combination of my commitment and an environment that is propitious for professional development.
Six years ago, after working in a headhunting firm, I joined the User Service Management branch as a Recruitment Officer.
On arrival, I followed a carefully-thought-out induction program, which helped me understand the professions, the goals and the strategy of the business. It also gave me an insight into the problems facing the operational staff for whom I worked, which was an effective springboard to a good start in the job.
Two years later, I was offered a new job as Human Resources Business Partner (HRBP), with a view to reinforcing employee management. Today I manage and lead all of the Human Resources processes (involving over 2,500 people), which span recruitment, mobility, retention and career management, for example. At the same time, I work on building collaboration between the HR teams and the operational staff.
Working in a group like NEURONES means being able to progress "hand-in-hand" with the operational staff. It means sharing and attaining a common objective. All plus points for building a successful career with your employer!"
Don't wait any longer to join NEURONES...
...or tell us the position you are looking for!