Ouissem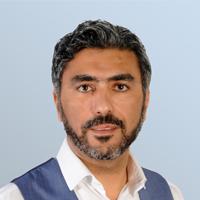 Director of the Tunisian Service Center
(User support)
With NEURONES since 2010
"It is highly motivating working for a Group which supports you in developing an international business."
Having worked in France for ten years as a consultant in Market-Finance Information Systems and then as the co-manager of an investment fund, I was interested, as Franco-Tunisian, in returning to my home country. In 2010, thanks to my network, NEURONES offered me the opportunity to head up their new service center in Tunis.
Thanks to my dual cultural background, which was essential for succeeding in this role and for adapting best practices from the head office in France, I was given a great degree of autonomy. In the space of eight years, the Tunis Service Center has grown from seven to more than 180 employees working for more than ten clients (several of which are on the CAC 40 index) and with a diversified service offering (24/7, Application support, Supervision and Infrastructure operations, etc.).
It is highly motivating working for a Group which places its trust in you and supports you in developing an international business. Furthermore, NEURONES has three complementary businesses in Tunisia. As such, the Group has great development potential in Africa, which I aim to actively contribute to.
Don't wait any longer to join NEURONES...
...or tell us the position you are looking for!