Laurence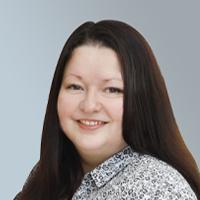 Hypermobility Service Manager
(Digital workplace)
With NEURONES since 2015
"At NEURONES, everyone grows together in a spirit of very strong human values."
The technology sector attracted me very early on and I followed a work-study program in Computer Management, with an option in Systems and Networks Administrator. With my diploma in hand, I went to work as an Architect in DSC and in companies. In 2015, I chose to specialize in mobility, a sector that was beginning to develop and obviously promised a bright future.

I then joined the Group in a new Business Unit for digital transformation and managed services. At the time, the structure was just starting up, there were only four of us... everything had to be created! I held many positions, wore different hats and learned a lot. It is also a great pleasure to work hand in hand with a motivated team and to help the entity grow exponentially. What I really like at NEURONES is that everyone grows together, in a spirit of family and very strong human values. It is very inspiring and motivating.

Last year, I wanted to rediscover the start-up spirit that had excited me so much when I started. For the past eight months, I have been contributing my expertise to a Group DSC for which I am building a hypermobility service line from A to Z, with a dedicated team. I hope that many others will join me in this new adventure to share the momentum and help this new and exciting project grow with me!
Don't wait any longer to join NEURONES...
...or tell us the position you are looking for!