Isabelle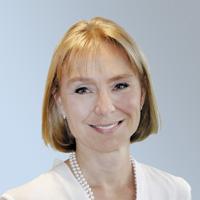 Payroll Manager
(Group)
With NEURONES since 2003
"At NEURONES, every form of achievementis possible!"
Before joining NEURONES 15 years ago, I worked for a number of companies, some small, some large groups. What's different here, and which I really appreciate, is that senior management is close to the teams and trusts them to evolve and grow.

My career path in the group has led me to work in several entities, with bigger and bigger workforces, first as payroll administrator, then as payroll manager. It's a great work environment, working with agile companies where you can always learn, broaden your scope and take up new challenges. Today I play a lead role for the payroll teams of all of the subsidiaries. I'm responsible for keeping the company up to date with changes in employment law and incorporating new regulations into the shared tool. With a team of three staff, we also handle payroll for the smallest entities. It's a role that is constantly evolving, where you have to continually adjust to changes in labor law and be quick to respond and find innovative solutions.

I see it all around me: if you're committed and love your job, you have a free rein to develop and to try out new ideas. The best employees can even develop new businesses, set up new business units and even independent subsidiaries. At NEURONES, every form of achievement is possible!
Don't wait any longer to join NEURONES...
...or tell us the position you are looking for!