Cosmin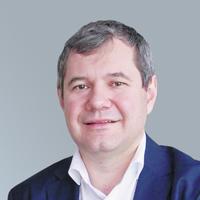 Director of the Romanian Service Center
(User support)
with NEURONES since 2013
"Working for an organization with an entrepreneurial spirit is a powerful driver."
I joined NEURONES in 2013 as the user support business's very first employee in Timisoara. After a career in senior management in a fellow company's Romanian subsidiary, I heard that NEURONES was looking for an entrepreneurial profile to open a service center in Romania. I liked the idea of starting from zero to build everything in a group and, after talking it over with the managers, I decided to take up the challenge!

Four years later, the organization has a staff of over 210 employees and I am now the Associate-Director. My main assignment is to ensure smooth international service delivery, develop the local market and, at the same time, be innovative.

My goal for the future is to position the entity as an outpost for the Group's businesses in South-East Europe. First as a nearshore center, then subsequently becoming a significant IT stakeholder in the zone.

Working for an organization with an entrepreneurial spirit, constantly on the lookout for opportunities, and in which communication between the stakeholders is free-flowing and marked by trust, is a powerful driver for anyone who wants to go "forward together"!
Don't wait any longer to join NEURONES...
...or tell us the position you are looking for!