Cliff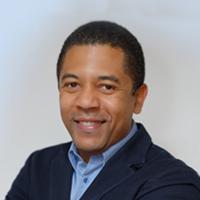 Sales Director
(Digitalization)
With NEURONES since 2011
"Being part of a structure that facilitates internal mobility to maintain its driving forces: this is what the future with NEURONES looks like!"
My career with NEURONES started with a meeting with the management of IT Infrastructure, who were looking for a sales manager specialized in public procurement. On the strength of this expertise, I started out with the Group.

Three years later, after an array of successes and challenges, I was managing a seven-member team of business engineers. As such, I maintained ties with the managers of the Group's other business lines. So of course I was open to internal career opportunities when I felt like developing and deepening a new field (always in IT). At the time, the Group's specialist for paperless processes was wondering about future development and things firmed up.

For the past three years, I have headed up sales management for the activity, in charge of a nine-member team. Mission: Aligning the sales strategy with the company's strategy

Being part of a structure that facilitates internal mobility to maintain its driving forces: this is what the future with NEURONES looks like. And with me acting as the 'sword arm' of development!
 
Don't wait any longer to join NEURONES...
...or tell us the position you are looking for!