Jérôme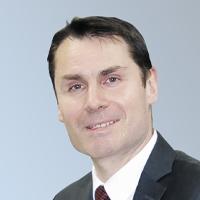 Chairman
(IT Training)
With NEURONES since 2005
"NEURONES' solidity and the aptness of its model have been my success drivers."
Right from my first contacts with NEURONES, I immediately sensed a huge growth potential. I joined the group as a Sales Engineer to give fresh impetus to the IT training field. Four years later, I was offered the position of Sales Manager, tasked with developing the guidance and support roles. Greater responsibilities gradually followed and now I'm at the head of two business lines: continuing professional development in IT on one hand, and change management and support in relation to ERP and line-of-business applications, on the other.
This success story is closely linked to NEURONES' own development path. Its solidity, its diversity and the aptness of its model have been my success drivers. I always project myself into the long term. In 13 years, our positioning has changed radically: the service offering has moved towards high value-added intellectual services to guide and support clients' digital transformation.
By giving me a chance to move into senior management, NEURONES has equipped me to bring in the work packages that will speed up growth and obtain concrete results. Today, the switch to digital holds enormous opportunities. With specialized teams and a high-tech training center in central Paris, we have everything we need to achieve very strong growth. And I'm convinced this is just the beginning!
Don't wait any longer to join NEURONES...
...or tell us the position you are looking for!